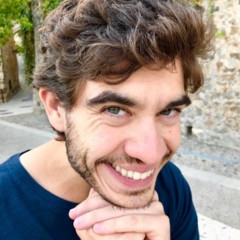 Julio Lopez
Artist at Supercell - Digital Sculptor - Art Director
Helsinki, Finland
Summary
Art Director in the game industry with more than 11 years experience with titles published like Diamond Digger Saga and Bubble Witch 3 Saga. Passionate about creating games from the beginning. Being part of the design, architecture, artistic direction and find the look and feel that the project needs to become a great game.
Specialized as 3D artist and digital sculptor, creating 3D concepts, characters, environments, animations and technical implementations.
More than 17 years of dedication and study of art, sculpture, draw, paint, design, photography, contemporary art and different exhibitions throughout this time.
Skills
Concept Art
3D Modeling
Character Modeling
Digital Sculpting
Environment Modeling
Game Design
Sculpting
Software proficiency